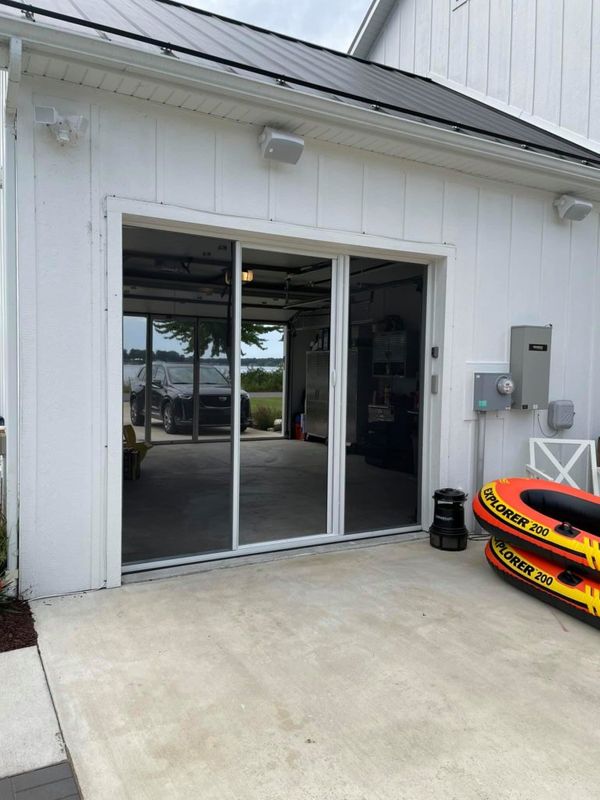 Are you looking for a way to transform your garage into the ultimate relaxation area? Garage doors screens allow you to fully utilize your garage space, and keep out all unwanted pests and debris. Even better, a fully retractable garage door screen allows you to enjoy beautiful weather without sacrificing your privacy.
Here at Garage Doors Plus More, we offer retractable garage door screen installation in Southwest MI & Northwest IN. If you are interested in upgrading your garage with a fully functional garage door screen, you can call on us to handle your install!
Benefits of Garage Door Screens
On top of the affordable pricing, garage door screens come with many benefits including:
Reduces heat glare from your driveway.
Keeps pest out of your garage.
Conserves energy to save money.
Provides consistent cooling and shade.
Helps protect outdoor furniture from sun fading.
Maintains your privacy.
All these amazing benefits make the decision to add a retractable garage door screen even easier. You could transform your garage into a functional living space with just one call! To schedule a free consultation for a garage door screen installation, you can contact us.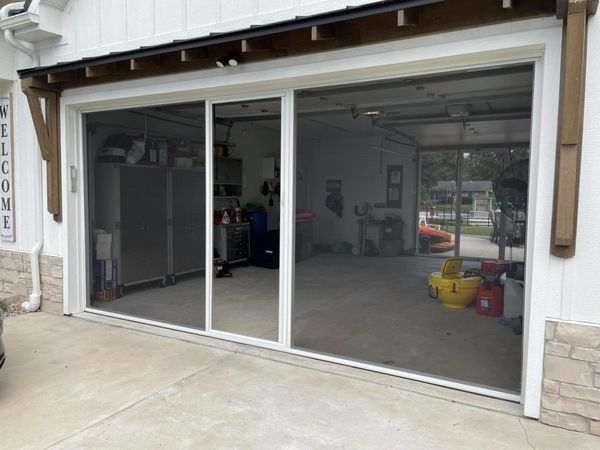 Lifestyle Screens
Lifestyle Screens offer a variety of sizes, colors, materials, and designs that you can choose from to ensure your garage door screen complements your garage perfectly. Lifestyle's lightweight garage door screens also have manual and motorized options available.
Although these screens are lightweight, they are durable and high quality, which will help create a barrier, keeping all pests and dirt out. When choosing your screen's material, select fiberglass in charcoal or PVC coated polyester in either black or white. When you are ready, we can assist you with choosing the right screen material to suit your home's needs. Lifestyle screens also offer multiple sizing options to ensure your garage door screen fits snug in place. The frame sizes are:
7′ Tall: 6′, 8′, 9′, 10′, 12′, 14′, 16′,18′ wide
8′ Tall: 6′, 8′, 9′, 10′, 12′, 14′, 16′, 18′, wide
9′ Tall: 6′, 8′, 9′, 10′, 12′, 14′, 16′ wide
10′ Tall: 6′, 8′, 9′, 10′, 12′, 14′, 16′ wide
Custom sizes can be made from existing kits
With all these great options in color, material, and sizing, we are more than confident that we can find the perfect garage door screen to accommodate your home! When it comes to improving your living space with a new garage door screen, you can count on Garage Doors Plus More to be there for you! Call us to learn more about Lifestyle Screens. Our service areas include Cassapolis MI, La Grange MI, South Bend IN, and many more!